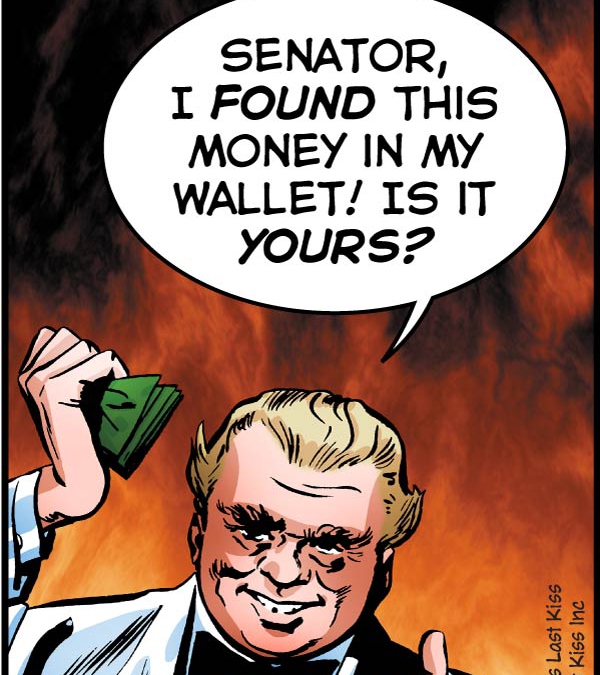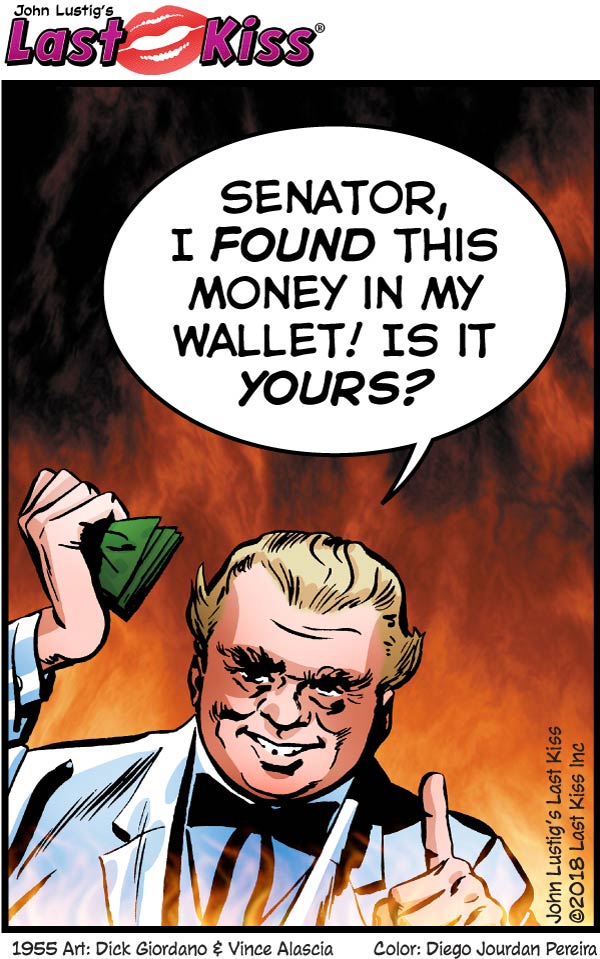 Money is important in politics. But there's something even more powerful. Your vote. My vote. All our votes together are the one thing that politicians can't ignore. 
So please don't leave politics up to people like today's Last Kiss character. Vote.
—John
Transcription:
MAN IN WHITE SUIT & BOW STRING TIE—HOLDING A WAD OF DOLLAR BILLS: Senator, I found this money in my wallet! Is it yours?
1955 Art: Dick Giordano & Vince Alascia Color: Diego Jourdan Pereira
Art Code: DJP.lk404
↓ Transcript
MAN IN WHITE SUIT & BOW STRING TIE---HOLDING A WAD OF DOLLAR BILLS: Senator, I found this money in my wallet! Is it yours?

1955 Art: Dick Giordano & Vince Alascia Color: Diego Jourdan Pereira

Art Code: DJP.lk404