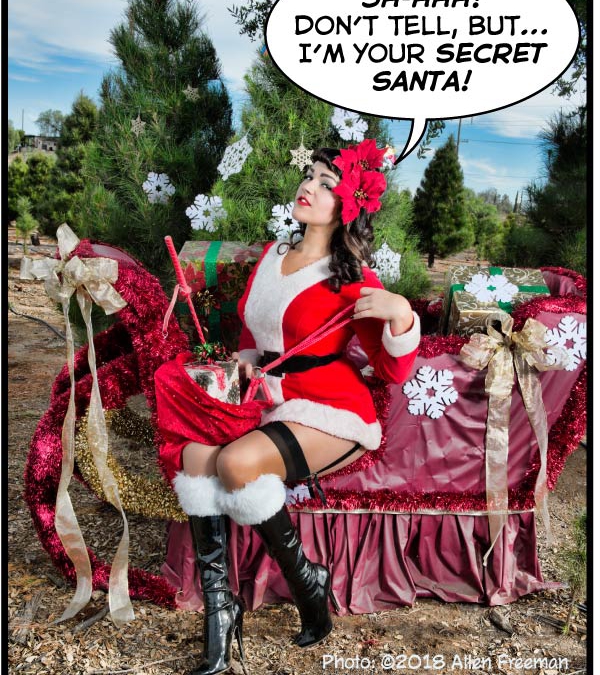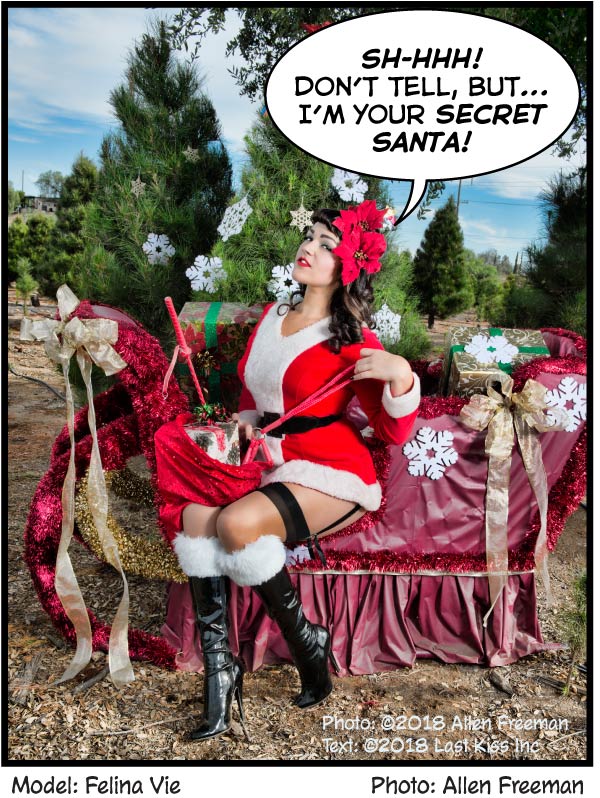 I've been posting new, holiday comics every day all week. And there will be a new one tomorrow!
But I'm taking a rest tonight with a 2018 re-run. (Why? Because…hey, it's Christmas! You think you're the only one who needs some time off?!)
So here's another holiday photo-comic featuring the fabulous Felina Vie. Photo by the amazing Allen Freeman!
↓ Transcript
SCENE: Model Felina Vie in a sexy Santa's costume--sitting in Santa's sleigh.

FELINA: Sh-hhh! Don't tell, but…I'm your secret Santa!

Model: Felina Vie Photo: Allen Freeman

felinaSleigh5536