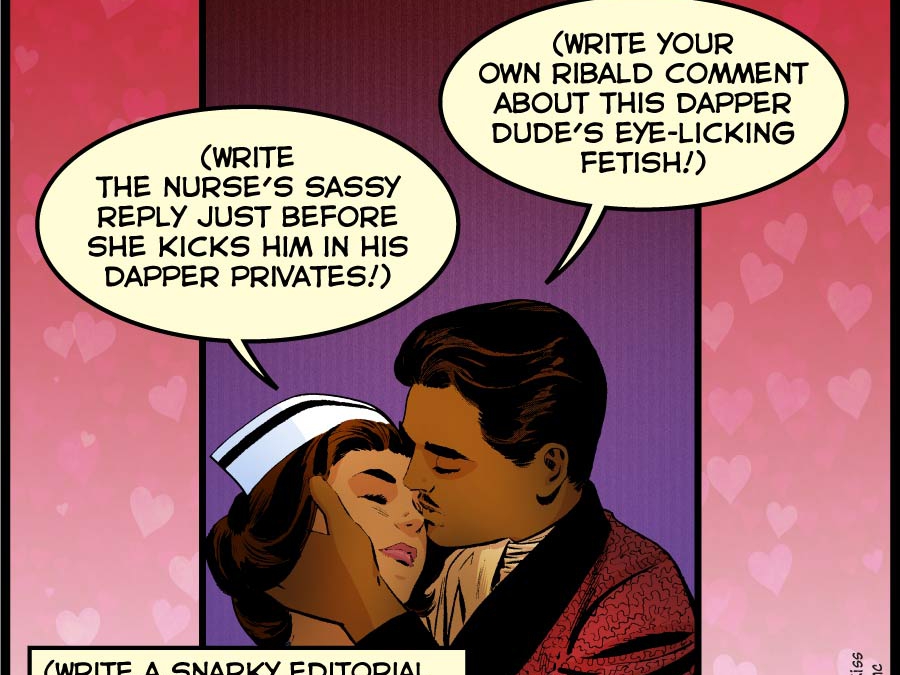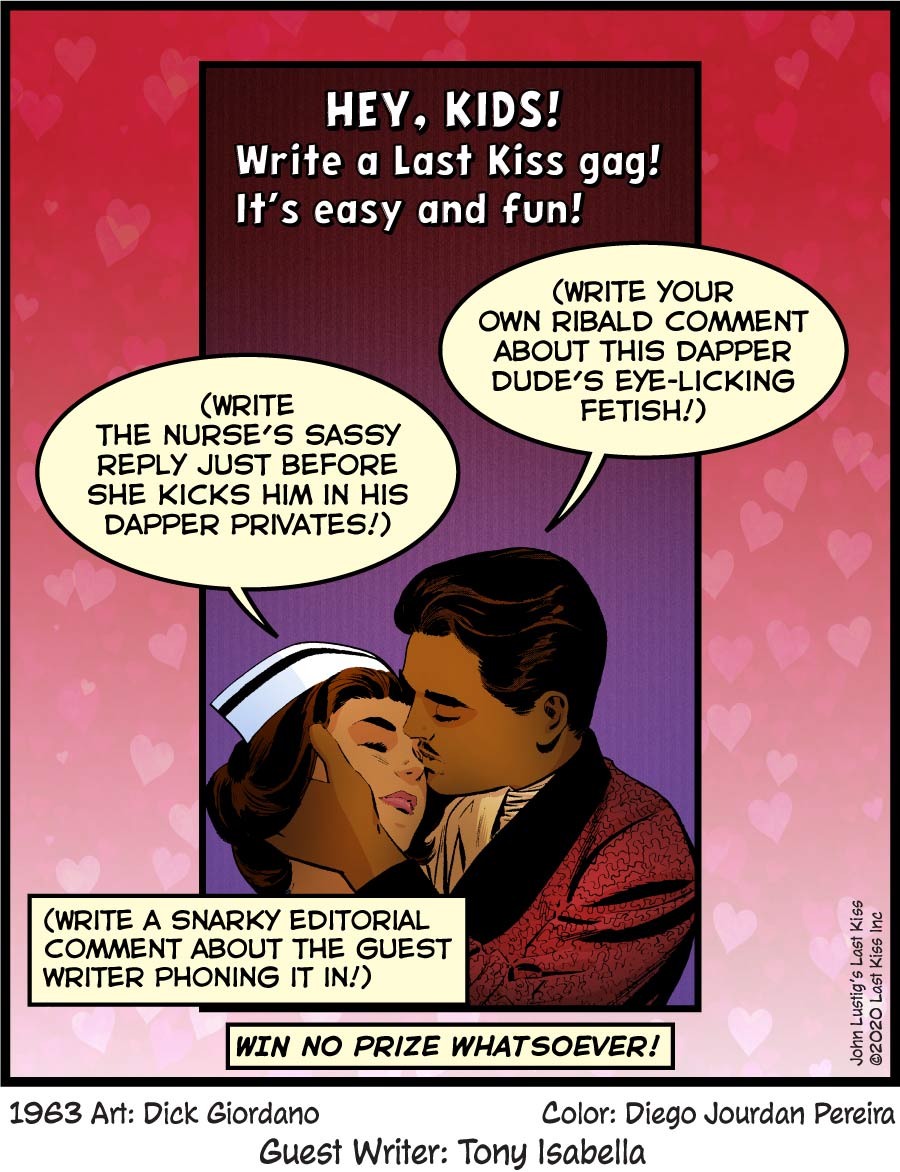 I'm going to skip showing the original art this time. Instead, let's talk about…
The Contest
When Tony Isabella sent me the gag for today's comic, I loved it. Until I realized—hey, picking a winner is a lot of work. And I'm super busy. (Or maybe just super lazy.)
But then I thought: Hey, Tony made "win no prize" part of the joke. Wouldn't it be funny—or at least save me a lot of time—if I didn't have to pick a winner?
You bet it would!
So take a gander at today's comic and post your funniest lines in the comments below. The winner—if there is one—will be the person that gets the most friends (or total strangers) to comment and something nice about their submission. Submit as many as you like.
Now, let the quips begin!