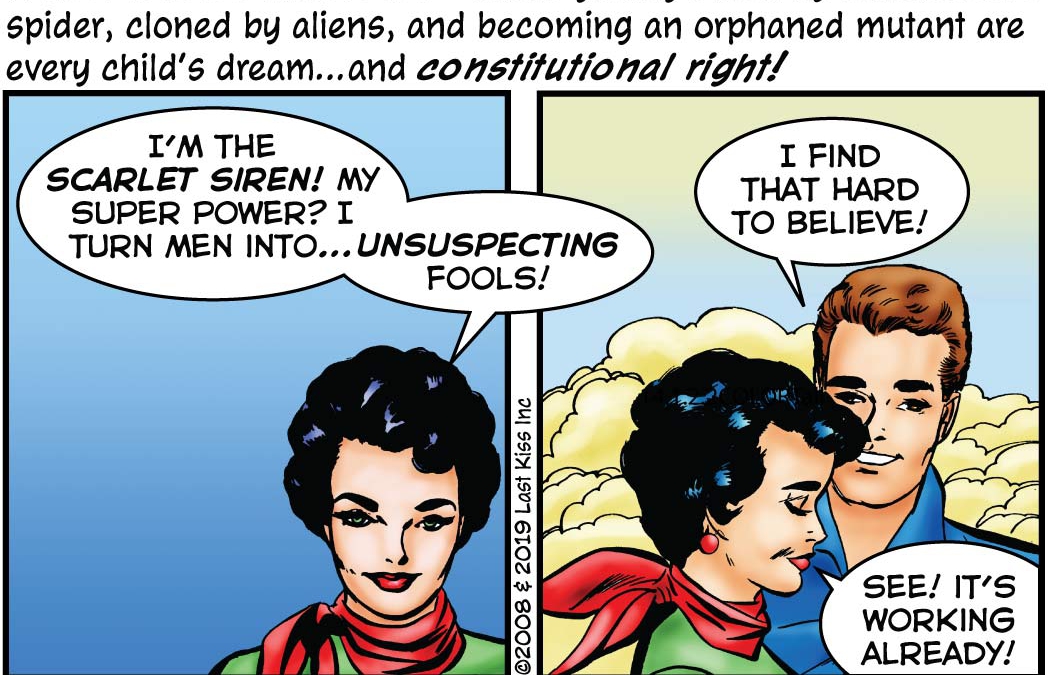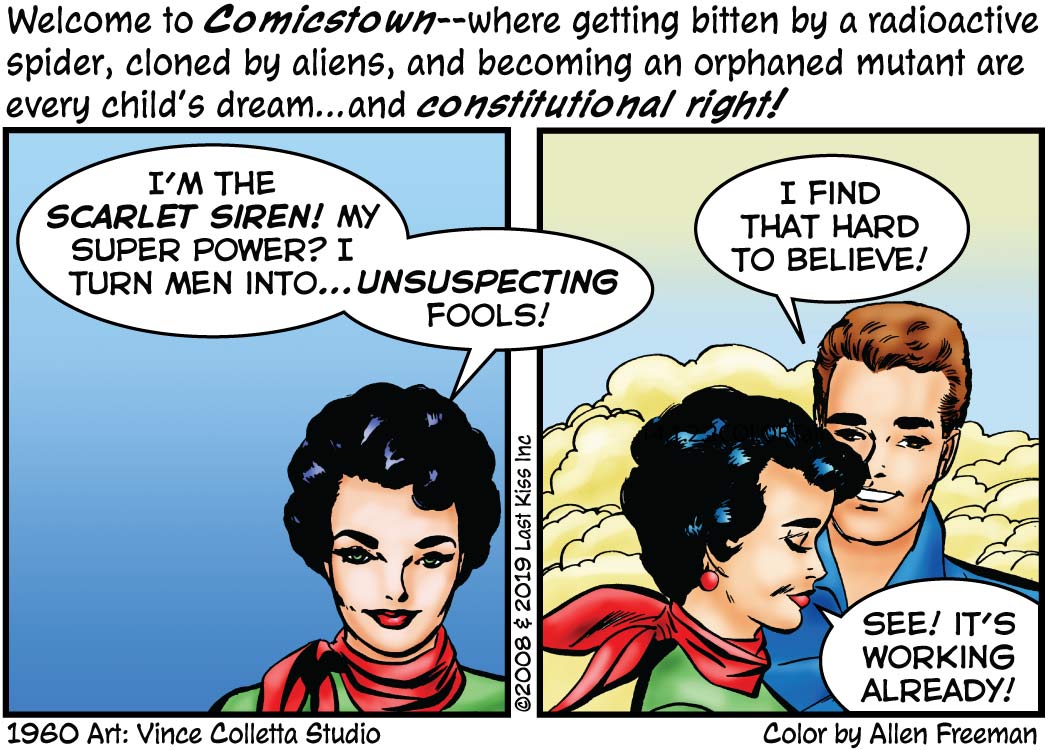 Here's another updated comic from the days when I did Last Kiss for Comics Buyer's Guide. Note: The two original art panels (below) are from the same story, but were taken from different pages of that story.
Curious about the story this art comes from? You can read the entire—extremely odd—story and the rest of the vintage comic book here on the free comics site, ComicBookPlus.com.
Transcript:
CAPTION: Welcome to Comicstown–where getting bitten by a radioactive spider, cloned by aliens, and becoming an orphaned mutant are every child's dream…and constitutional right!
SCARLET SIREN: I'm the Scarlet Siren! My super power? I turn men into…unsuspecting fools!
MAN: I find that hard to believe!
SCARLET SIREN: See! It's working already!
1960 Art: Vince Colletta Studio Color by Allen Freeman
Art Code: 14.1.1.3 & 14.1.2.2
↓ Transcript
CAPTION: Welcome to Comicstown--where getting bitten by a radioactive spider, cloned by aliens, and becoming an orphaned mutant are every child's dream…and constitutional right!

SCARLET SIREN: I'm the Scarlet Siren! My super power? I turn men into…unsuspecting fools!

MAN: I find that hard to believe!

SCARLET SIREN: See! It's working already!

1960 Art: Vince Colletta Studio Color by Allen Freeman

Art Code: 14.1.1.3 & 14.1.2.2