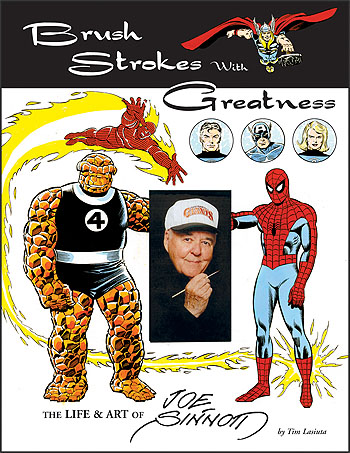 Joe Sinnott was one of the last links to Marvel Comics' glory years of the 1960s. The legendary and much loved artist died last week.
I did this tribute gag years ago for Tim Lasiuta's book: Brush Strokes With Greatness: The Life & Art of Joe Sinnott.
(The print edition is sold out, but you can pick up a digital copy for only $7!)
For a shorter, free and immediate tribute to Sinnott, here's Mark Evanier's memorial of Joe.
↓ Transcript
Brush Strokes With Greatness: The Life & Art of Joe Sinnott