There are just two more episodes of The Loves of Abby Amour mini-series to go. See you Wednesday!
Original Vintage Art & Text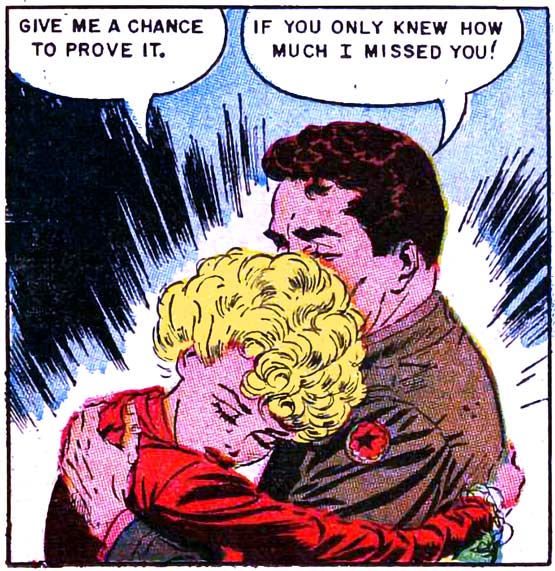 Art by Frank Frazetta in the story "A Love of My Own" in Personal Love #24, 1953. Published by Eastern Color. Click the link to read the entire vintage comic book for free on ComicBookPlus. The story begins on Page 11.

Past episodes of Abby Amour:
The Loves of Abby Amour features dialogue by Tony Isabella with re-purposed art by Frank Frazetta. Color by Diego Jourdan Pereira! Lettering, crazy layout and special effects by John Lustig.
↓ Transcript
LOGO: The Loves of Abby Amour


CAPTION: Romance blossoms for Abby and Love Cop Joe Cupid!


ABBY: Why did you try to push me away, my darling?


JOE: I thought I was protecting you.


JOE: A Love Cop's life can be hard.


ABBY: Ah...how hard are we talking?


ABBY: Asking for a friend.


CAPTION: Our story continues Wednesday!
djp_LK-Abby04b